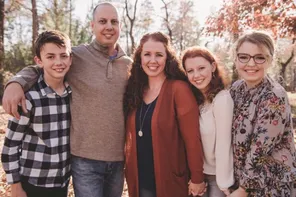 Jessica Waller
Office Manager / Chiropractic Assistant
Jessica joined Elite Wellness in 2019, although she has been a regular patient of Dr. Weaver for three years. It was experiencing how Dr. Weaver was able to help not only her personally, but everyone in her family that got her so excited to be a part of our team. She loves being a part of lives changing through natural health care. Health and wellness isn't a new path for Jessica, prior to working with us, she spent 15 years working for an international health and wellness company, educating families how to improve health by make lifestyle changes & improving nutrition.
Jessica's greatest passion is her family. She has been married to her husband Lonnie for 18 years, and has 3 children. Her oldest McKenna is pre-med at UT Tyler, Sophie is 15 and has a passion for missions, and Kyle loves football and plays for Hubbard Middle School. Jessica has a deep love for people which is why you will always see her smiling when you come in. Not only will Jessica be at the front desk, she will be helping patients in many areas, like nutrition, weight loss, detox programs, as well as assisting Dr. Weaver with patients in a variety of areas.